If you have previously submitted a paper proposal, you will be able to edit your submission until the new deadline of December 31, 2021.
You will be hearing from us about the status of your proposal on January 31, 2022.
We thank you and look forward to welcoming you in Crete in July of 2022!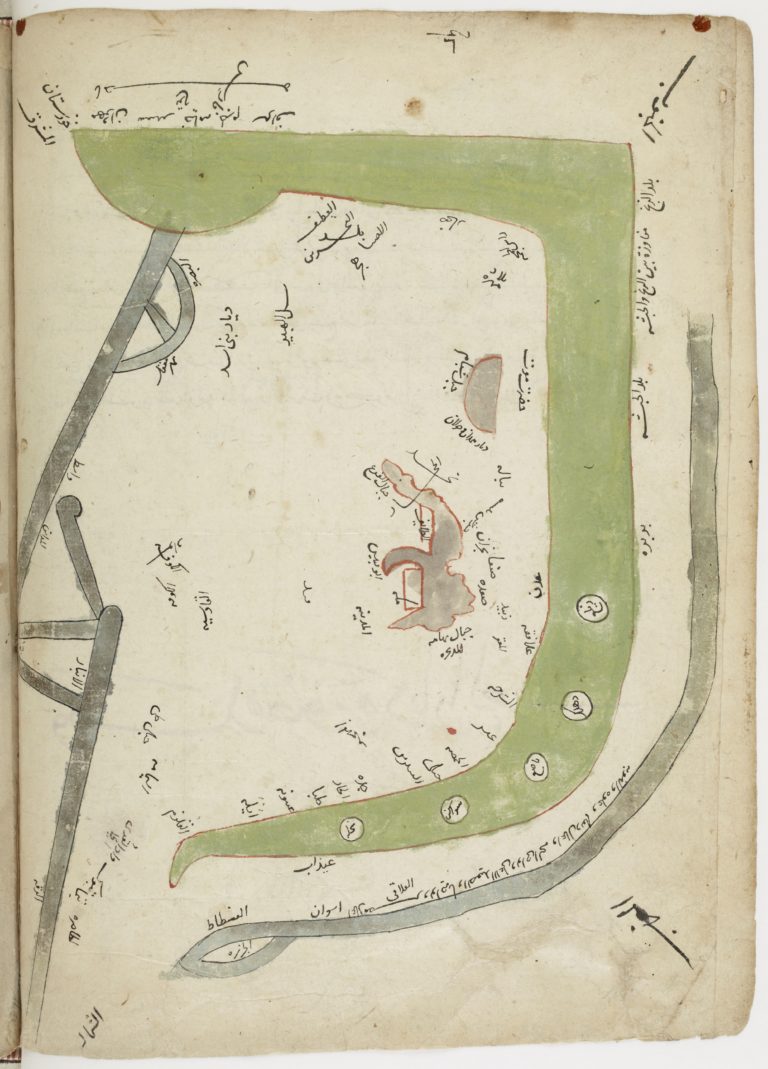 Paris, Bibliothèque nationale de France, MS Arabe 2214, f. 4v
Red Sea Horizons, Edges and Transitions
The Red Sea Project conference series is an international forum for interdisciplinary research focused on the Red Sea as a diachronic geohistorical unit. Since 2002, Red Sea Project conferences have been hosted by institutions of higher education and research across Europe and once in the Middle East, with support from several organizations, including the Foundation for the Study of Arabia, the British Museum, the European Research Council and participating universities and cultural heritage authorities. The joint inquiry on the societies, cultures, and civilizations of the Red Sea has thus far produced seven edited volumes.
The tenth conference in the Red Sea Project series will be hosted by the Institute for Mediterranean Studies (Foundation for Research and Technology-Hellas) and the University of Crete in collaboration with Emory University, and will take place in the city of Rethymno. Conference themes will explore edges and transitions in the histories and material cultures of the Red Sea, historical and historiographical horizons, divisions and invisible boundaries in Red Sea research, transregional connectivities and comparative perspectives in maritime history, as well as the study of islands and insularity.
*COVID-19 Concerns
The conference organizers are monitoring the COVID-19 situation and will issue an early notice in case a change in the format or dates of the conference is required. The University of Crete and the Institute for Mediterranean Studies of the Foundation for Research and Technology-Hellas have implemented all appropriate measures and safeguards regarding COVID-19 but disclaim any liability for exposure to COVID-19.
The organization of Red Sea Project X will be a collaboration between the Department of History and Archaeology at the University of Crete, the Institute for Mediterranean Studies of the Foundation for Research and Technology–Hellas, and the Department of Middle Eastern and South Asian Studies and Program in Ancient Mediterranean Studies at Emory University.